Shalane McCall, shown here in a recent photo, played the part of Charlotte "Charlie" Wade in Seasons 6-11 of the CBS-TV series "Dallas".
Shalane McCall
General Information
Born:
September 16, 1972
Birthplace:
North Hollywood, Los Angeles, USA
Vitals
Years active:
1982-88
Appeared on/in
(or involved with):
Dallas (first series)
Appeared as:
Charlotte Wade
Episodes appeared in
/involved with:
102 episodes in Seasons
Shalane McCall appears in the role of Charlotte Wade, the daughter of Jenna Wade, in a total of 102 episodes of the CBS-TV series Dallas, first appearing in the Season 6 episode titled "Dead Reckoning", where she appeared with Priscilla Presley, who was playing the role of Jenna.[1][2]
Shalane was born and raised in North Hollywood, California, the daughter of Clark McCall and Cherie Holton. In 1983, she was recruited to play Jenna Wade's daughter on the soap opera Dallas, a role she continued for five seasons. In 1988, she appeared on the game show Super Password with Bert Convy, Allison Smith, Rob Stone (of Mr. Belvedere TV series fame) and Jory Hussein.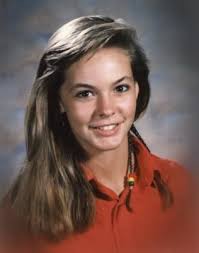 McCall married musician Trent Valladares, of the band "Clyde" in October 1989 (at age 17).[3] She retired from show business, and continues to live and work in southern California.
References
Edit
External links
Edit