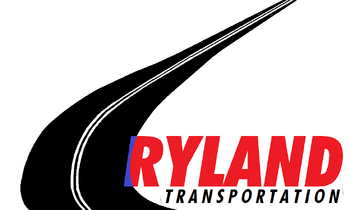 Ryland Transportation is a trucking and shipping company in Dallas, Texas. During his premiere episode, in the 2012 TNT series episode "Truth and Consequences" in Season 1, Harris Ryland, the company's CEO, is confronted by Ann Ewing, and is asked to remove the company's trucks off Southfork to prevent John Ross from drilling, as his company is contracted to Ewing Energies to do so. He surprisingly agrees and stops sending trucks to transport oil.
In the episode "The Enemy of My Enemy" in Season 1, The Ryland logo prominently displayed on the monitor of Harris's laptop PC, as Sue Ellen talks with him concerning he getting the company's trucks rolling again go that Ewing Energies could contine drilling at Southfork.
Personnel
Edit
Ad blocker interference detected!
Wikia is a free-to-use site that makes money from advertising. We have a modified experience for viewers using ad blockers

Wikia is not accessible if you've made further modifications. Remove the custom ad blocker rule(s) and the page will load as expected.