148
articles have been created since July 2013, and were still growing!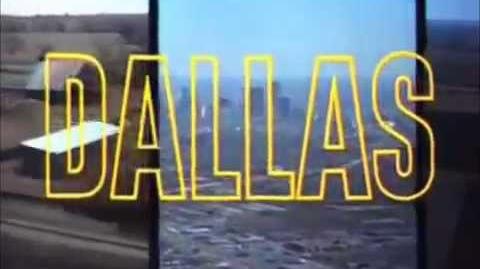 Creating/Editing/Viewing new pages
Edit
You are welcome to browse what we have, create a new article (just click on one of the many red links you see), fix an existing article, or participate in one of our Community Projects to make the wiki a better information source.
We are constantly adding new files to this wiki. Any additional or updated information on both the original Dallas series and 20i2 TNT series  is greatly appreciated, with as many good reliable sources and references as you can find. Add yours!
To write a new Dallas article, enter the page title in the box below.

A lot of stuff happened in the first series of Dallas. Take a look at this chart to see who married/birthed/slept with whom. It's complicated, but helps you to understand the second series a bit better. Click on each character to learn more!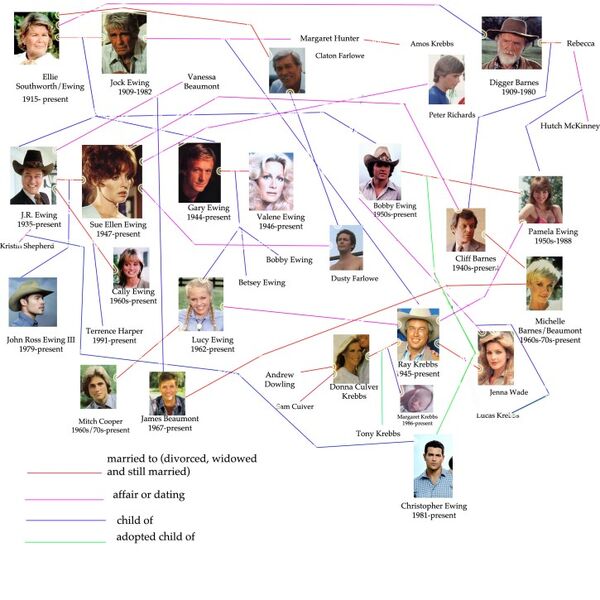 Who is your favorite Dallas character?

Create blog post
Blogs
When DALLAS was cancelled in October, 2014, after only three seasons, millions of us fans were disappointed and heartbroken.  I did not want this story and this great legacy to just die and fade away…

Read more >

As a fan of original and new series of Dallas, I want to see what other Dallas wiki site are out there, other this is one that someone might have started. WOW. (some had couple page but these are mor…

Read more >

This is what I want to happen in Season 3.

This season consisted of 20 episodes, bringing the grand total to 45 episodes.

Josh Henderson as John Ross Ewing III
Jesse Metcalfe as Christopher Ewing
Jordana…

Read more >
See more >